natural ingredients
Here are some of the 128 types of organic plants, herbs, fruits, nuts and mushrooms used as a culturing medium :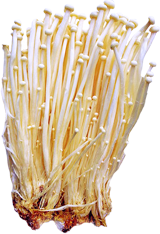 Enoki mushroom
- Japanese researchers have isolated two unique polysaccharide compounds called flammulin and proflanin that have been proven to exhibit exemplary cancer-fighting activity against melanoma and ehrlich ascities tumors. It offer a smorgasbord of nutrients and antioxidants and is high in thiamin, niacin, potassium, riboflavin, pantothenic acid, calcium, copper, iron, and selenium, and low in dietary cholesterol and sodium. Cherished for its health benefits, it has been used in traditional Chinese and Japanese medicine for centuries as a tonic for liver disease, stomach ailments, high cholesterol, and high blood pressure.

Camu Camu
- Native to Peru, it's claim to fame is that it is the densest natural source of vitamin C in the world. Which makes it a powerful anti-inflammatory, helps prevent cancer, promotes eye health, to name a few.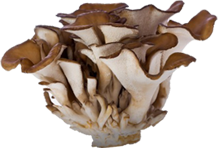 Maitake
has the ability to regulate blood pressure, glucose, insulin & both serum and liver lipids, such as cholesterol, triglycerides and phospholipids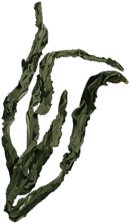 Seaweed
is rich in Iodine. It has been asserted that seaweeds may have curative properties for tuberculosis, arthritis, colds and even tumors.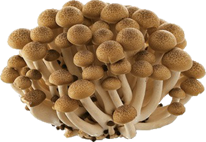 Buna Shimeji
- According to the National Cancer Institute of Japan this mushroom is a successful remedy for retarding and destroying growing tumors. Shimeji mushrooms can also help diabetes, asthma and certain allergies by enhancing the immune system and boosting its healing capabilities.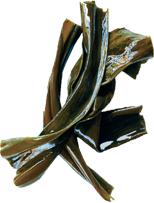 Wakame
is a rich source of EPA, an ω-3 essential fatty acid. Wakame also has high levels of Calcium, Iodine, Thiamine & Niacin. Wakame naturally contains Glutamic Acid, an Amino Acid.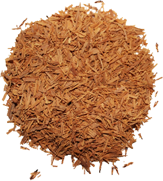 Cats Claw
is a vine used traditionally in Peruvian medicine for the treatment of a wide range of health problems, particularly digestive complaints and arthritis and to treat wounds, stomach problems, cancer, and more. It has only recently caught the attention of western herbalists and researchers.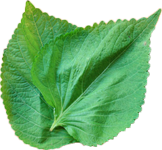 Perilla
- research has found that perilla is effective at fighting harmful organisms, especially in the mouth. It is a great source of antioxidants and is known as nature's answer to aging. Japanese research suggests that perilla's antioxidant action supports healthy circulation and has a positive effect on cholesterol.

Black soy beans
helps to prevent obesity, lower cholesterol levels and possibly even reduce the risk for Type 2 diabetes based on a new study.
... Shingiku, Yucan, Garlic, Black Sesame, Figs,and many more...